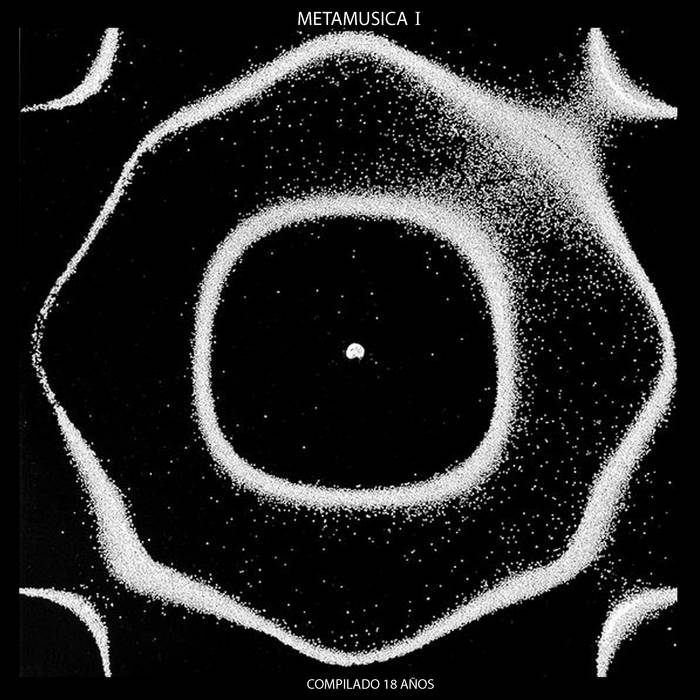 METAMUSIC 18 YEARS OLD / (five compilations).
METAMUSICA, the record label created and curated by Ulises Conti, inspired by the story La metamúsica by Leopoldo Lugones, turns eighteen.
I don't know of any other initiative that questions so provocatively, beyond what we understand by music, about what we listen to when we briefly suspend the passive to hear in order to attend, that is to say, to listen.

Definitely, METAMUSICA is one of the most important and innovative Argentine musical proposals of the last decades, not only for the purpose of publishing records without determinisms or limits, but also for betting on a project that plays by its own rules, creating through movements of intuition. , spontaneity and disorienting the established borders towards diverse forms.
A constant dialectic of expanded sound ideas, which are marking new processes and temporary compositions. And with it, all the possible combinations: pianos, forests, guitars, machines, orchestras, cities and voices in unrepeatable dimensions. In many cases, the published works do not belong to musicians or composers, but to artists from other disciplines with marked musical concerns.
On the occasion of its anniversary METAMUSICA publishes five compilations that represent the different most representative aspects of the label. The compilations are made up of works published throughout all these years and unpublished themes from all eras with artists such as: Marcelo Alzetta, Francisco Garamona, Lola Arias, Fabio Kacero, Mariano Malamud, Andrés Ravioli, Melisa Aller, Ezequiel Cutaia, Gal, Madeleine Gamondés, Sergio Bizzio, Juan Ravioli, Fer Isella, Tammy, Nicolas Moguilevsky, Flores Babusci, Federico Orio, Gustavo Toba, Dani Zelko, Ulises Conti, Santiago Motorizado, Melmann, Iosi Havilio, The Fearless Boys, Alma Catira Sánchez , Catriel Vildosola, Alan Courtis, Eric Olsen, Federico Sykes and Maximiliano Diomedi.
A musical saying. A loud saying. A loud saying.
Edgardo Cozarinsky.