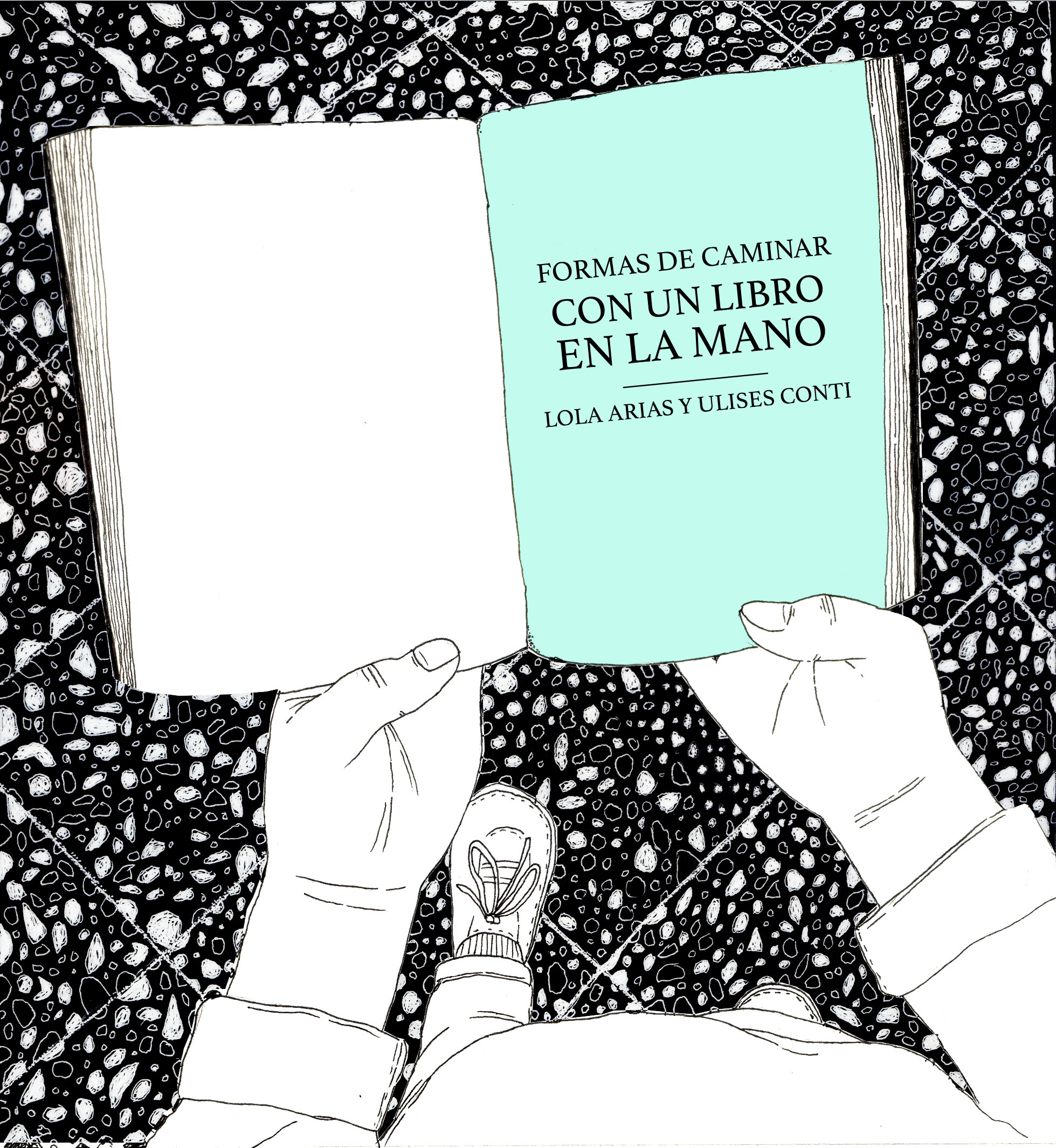 WAYS OF WALKING WITH A BOOK IN THE HANDS
Lola Arias y Ulises Conti
Some time ago, we used to carry books everywhere. Books to read on the subway, in a waiting room, in a park, in the supermarket queue. Any waiting time in the middle of a cruel day could be a quiet reading time. Now all dead time is overtime work: answering emails, posting a photo, answering messages, commenting on other people's lives, recording audios, signing online petitions. Work, work, work. To make money, to save time, to defend a cause or simply to be more popular.
We miss reading in public and seeing others read anywhere: reading and falling asleep in the bus, traveling on a train reading someone else´s novel over your shoulder, listening to someone whisper, or trying to see the title of the book of someone you like.
Ways to walk with a book in the hand is a reading experience in the public space. We want to take our books for a walk. To read standing, lying down, together and alone. In the library, in the elevator, in the park, at the bus stop. To read walking down the street, reading listening to the music of the city, reading and underlining without stopping. Reading as if we were in love.
Concept: Lola Arias and Ulises Conti
Artistic assistance: Lucila Piffer
Design: Lala Ladcani
Illustration: Martín Lowenstein