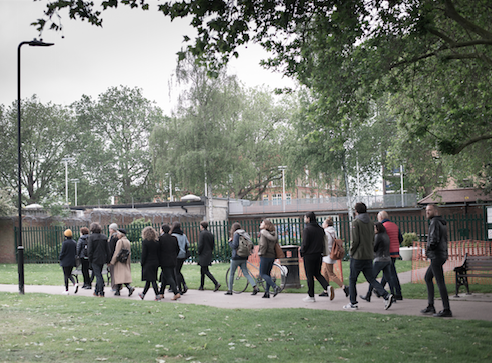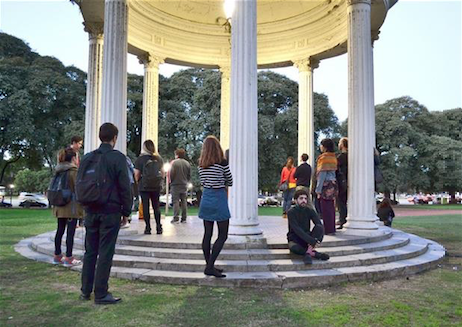 WALK AND LISTEN
Walk and Listen is a silent group walk through the city, the aim of which is to focus concentration on listening to the sounds that surround us. This project came about as a result of my interest in sound and how through sound we relate to each other in all aspects of life. We could start our sound search by leaving behind all kinds of prejudices, considering all sounds as potential musical material, listening to sonorities that we have never before listened to attentively. 
Most of us live with our ears practically closed. Through a freedom to explore the soundscapes that surround us, our perception of sound will grow exponentially, and in this way we will be able to amplify the meaning of the word music, activating a process that is the reverse of composition; this is not about saying things through sounds, but rather listening to what the sounds surrounding us have to tell us. 
This project was carried out for the first time in May 2015 in the city of Bremen, Germany, where various walks were coordinated over the course of one week. The activities were organized by the Japanese record label Flau Records and the Otero Art Gallery in Argentina, which at the same time exhibited the sheet music-maps of the route at the ARTEBA art fair. In April 2016, the walks will be held for the first time in Buenos Aires, coordinated again by the Otero Gallery, and in June in London, coordinated by Radio Cascabel and Flau Records.